Smyrna - 1922 Travellers Guide
The «Smyrna Travellers Guide» began in late 2010 as an attempt to draw a map of old Smyrna as it was before the 1922 Catastrophe. The trigger was my visit to Izmir in November of that year on the occasion of my speech about the Miniotises, when I realized that my knowledge of the city topography was incomplete.
In the past I had of course developed a first, simplified map of Smyrna as a supplement to the English summary of my grandfather's Stamatis Hadjiyannis' memoirs, posted on the LevantineHeritage.com site, so no one could claim that my geographical knowledge of Smyrna was completely non-existent.
The drawing of the map included in the «Travellers Guide» proved particularly demanding, especially due to changes in much of Izmir's urban fabric as a result of the devastating fire of 1922. So, the map was completed after eight years, just at the end of 2018. This had been preceded by the publication of another map, the «Smyrna - İzmir Historical Map», depicting the historical monuments of old Smyrna on a plan of the modern city.
After completing the map I had the idea to present it in the form of a tourist guide of Smyrna as it once was. For this purpose I divided it by neighbourhood and then turned to the sources, Greek and foreign, to add the necessary texts. Finally, I enriched it with data about the suburbs and villages around Smyrna, as well as general information that would interest the 1922 traveler, but also the tourist of today.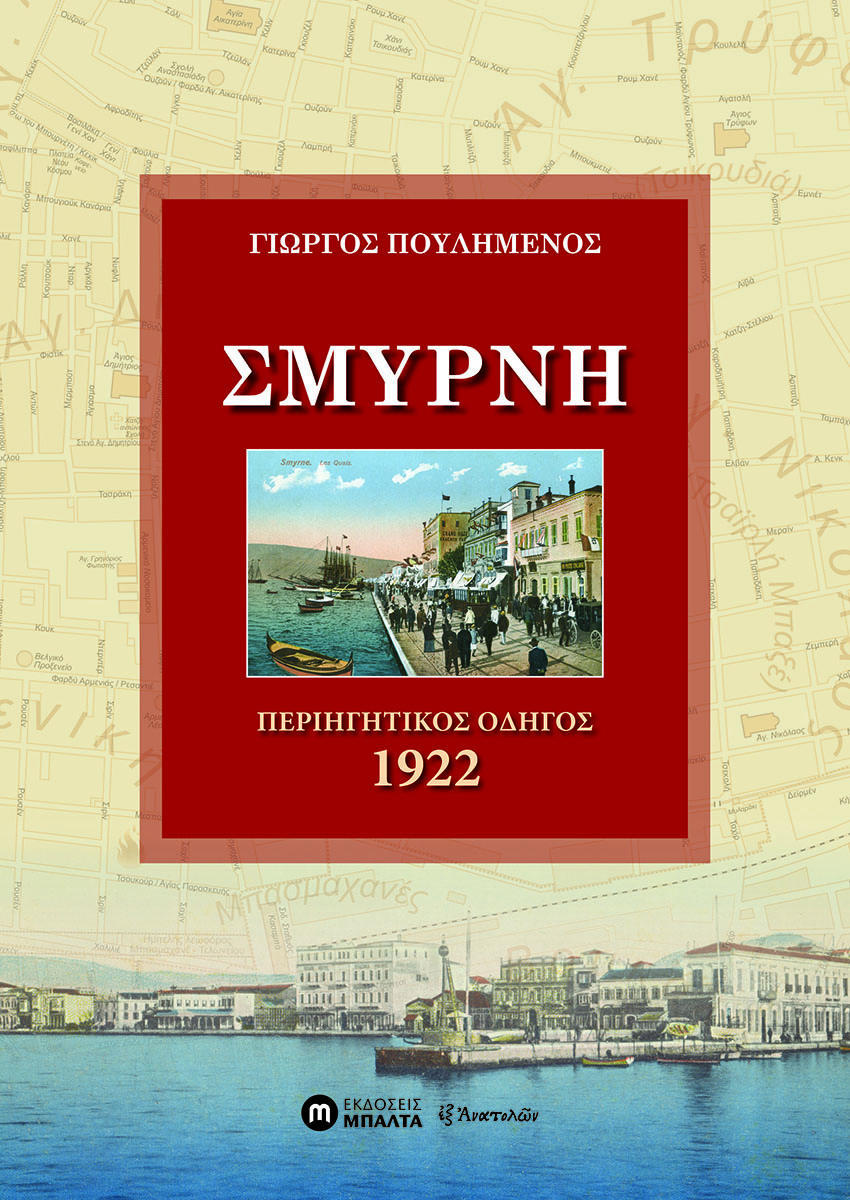 New Smyrna Hearth Award 2022
Presentation announcements
The Turkish translation
At the end of 2020, Altay Spor Eğitim Vakfı (ASEV, Educational Foundation of the Altay Sports Club in İzmir) proposed through Erman Pektok to translate my Travellers Guide into Turkish. It was the second Greek book related to Smyrna to be published by them, after «Greek sports in Smyrna 1890-1922» by Andreas Baltas, the Greek publisher of the Guide.
Looking forward to a probable Turkish version, I had already translated the maps with the help of my friends Osman Koçanaoğulları and Markella Bakouri, so just the text was left to be translated.
This was accomplished by Teodora Hacudi and Ayşen Tekşen (my dear friend who had previously translated my website into Turkish), assisted by Professor Çınar Atay, perhaps the most knowlegeable expert on old Smyrna.
Through our creative discussions via email, during which we continually kept learning from each other, but also with the help of specialists on issues related to the various communities of old Smyrna, the painstaking but also very enjoyable translation task was completed by the end of 2021.
Although some technical difficulties delayed the book's release, it was finally published in April 2022, presenting a valuable source of information to all those who cherish the old, multicultural Smyrna of the Greeks, Turks, Jews, Armenians and Levantines.