First Smyrna map 2009-2012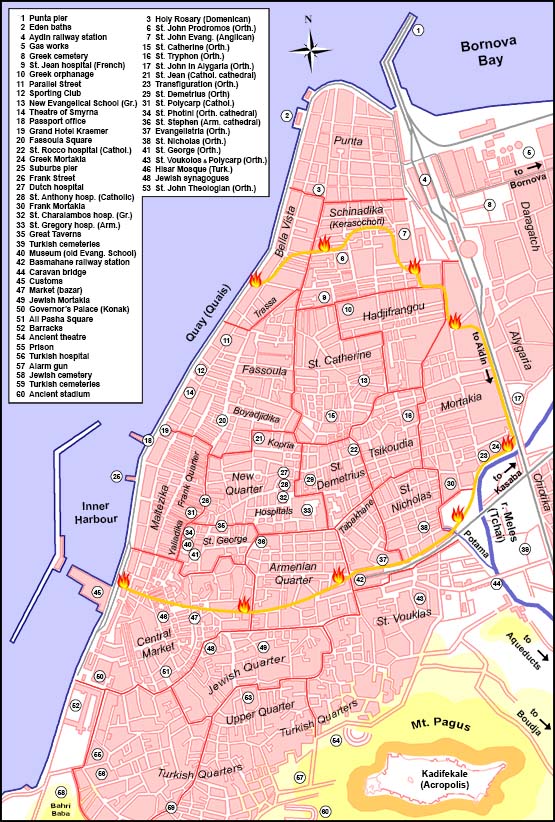 The first map of Smyrna I have drawn was mainly based on the «Giaour Smyrna» map by S. Christidis, which appeared in the 1930s in the «Athinaïka Nea» newspaper and was itself based on Ernest Bon's 1913 map. It was intended to enrich the so far unpublished memoirs of my grandfather Stamatis Hadjiyannis, and is currently accompanying their English summary.
As its size is convenient, variations of the map have been included in several Greek and foreign language books so far.